Automatic sorter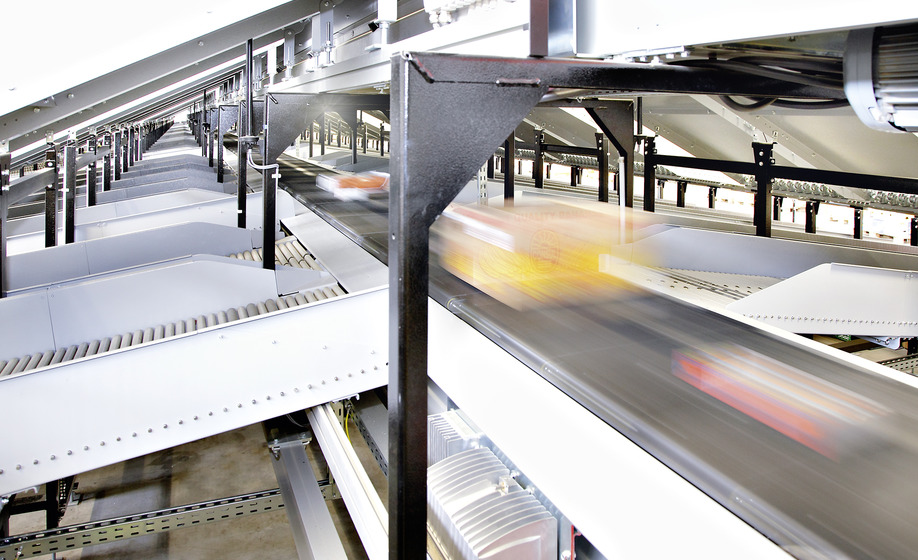 Sorters include a wide range of parcel, carton or container separation equipment which is always custom-designed to meet expectations in terms of capacity, available space or number of collecting stations.
Sorters may be divided by design into:
roller sorters which are based on roller conveyors with additional load direction changers such as direction rollers, strip transfers or other strip equipment
belt sorters which are sets of short strip conveyors perpendicular to the direction of motion; they are activated automatically depending on the expected destination of the transported unit. Goods are "discharged"/transferred dynamically and continuously - without stopping the main conveyor. The unloading/receiving equipment includes (depending on load type) conveyors or gravity chutes.
modular sorters - these solutions are based on modular belts with a dedicated surface texture and structure ensuring appropriate speed and direction of load transfer.
Automatic sorters are designed for considerable transporting capacities of even up to 10,000 units per hour. Their capacity and continuous operation require custom-designed solutions in terms of mechanical components and automation/control which is why sorting systems are supplied with dedicated software based on dynamic scanning/detection systems.
« powrót