Container, carton and parcel transport systems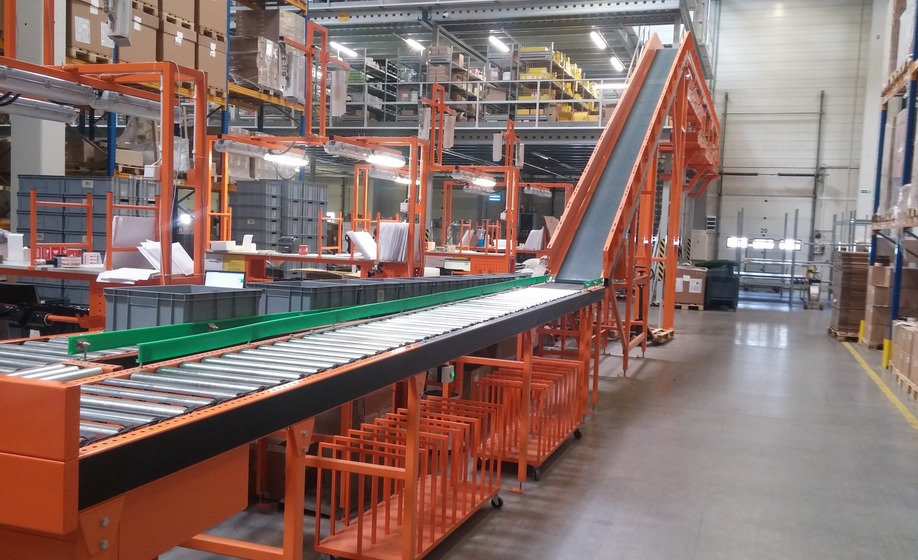 Transport systems dedicated to containers, cartons and parcels constitute one of the most modern product lines of PROMAG S.A. in the field of warehouse logistics. Characteristic features of this solution include modular design, flexibility and modern aesthetics.
Equipped with a distributed control system that limits space use to a minimum, the devices add lightness to designed line construction, ensuring perfect fit in available warehouse space, particularly in areas with dense racking.
The systems transport goods between storeys thanks to fast vertical and inclined belt conveyors, hence the wide applicability of modular devices in combination with single and multi-level storage platforms, mezzanines, and other rooms situated away from warehouse halls.
The main components of container, carton and parcel transport systems are:
modular roller conveyors
belt transfers
straight-line and inclined belt conveyors
vertical conveyors for containers, cartons and parcels
direction and position switchers, i.e. stoppers, pushers, turntables.
« powrót
Check also: