Process Transport Systems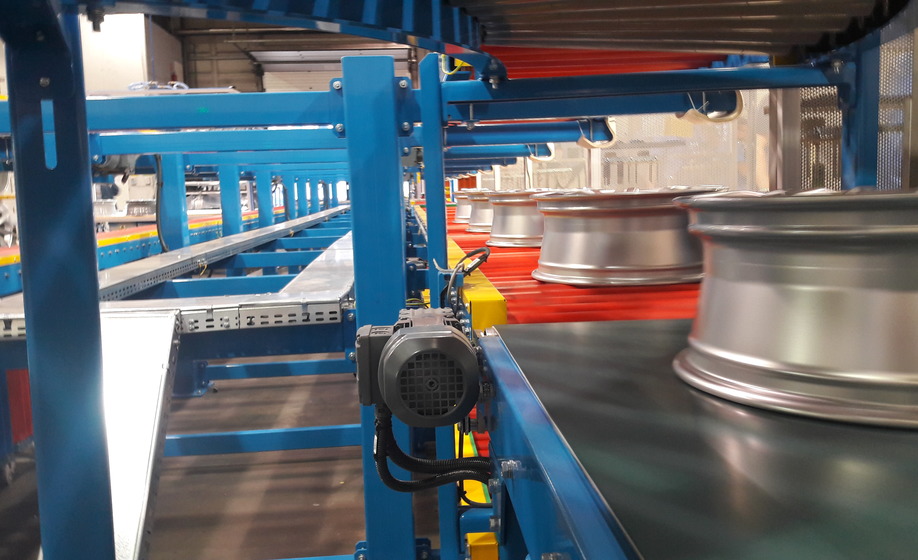 Process transport systems are systems of devices supporting technological/production processes relating to the logistics of individual products or multiple unit packaging. The solutions developed by PROMAG S.A. support interoperational transport by transferring elements between successive machines, control stations or picking stations, at the same time executing additional processes such as positioning, reorientation, package printing, code application and scanning, detection and recognition by complex optical systems.
Modular system design
Technological transport systems are sets of modular equipment assemblies that can be composed of:
conveyors: roller conveyors (driven, manual, gravity), chain conveyors, belt conveyors (straight-line, inclined)
direction / position switchers: lifts, vertical conveyors, transfers (chain, strip), and turntables (roller, chain),
auxiliary equipment: weighing systems, labelling machines, code scanners, process trucks and carts,
positioning equipment: aligners, front and side stoppers,
infrastructural elements: sideboards, ramps, gateways, fences,
employing components from renowned companies, our devices are characterized by high strength, reliability, and long service life.
« powrót