2016. Pallet transport system with a vertical conveyor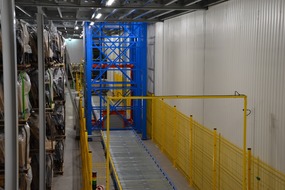 A system to transport wooden 1400x1400mm pallets of a standard euro pallet design on which bicycles are placed. The system was equipped with the following equipment: roller pallet conveyors and vertical conveyors with an in-built roller conveyor.
Besides the conveyors, Promag also supplied and installed warehouse mezzanines for the customer.
« powrót