2007. Pallet transport system with a robot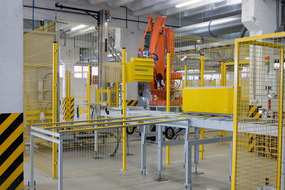 An extended pallet transport system using roller conveyors supported by an industrial robot, vertical conveyors, a pallet magazine and an automatic wrapper.
The role of the equipment shown in the pictures was to provide pallet transport and palletisation. An automatic wrapper was also installed in the line for packaging purposes.
« powrót