2014. Pallet transport system with modular conveyors and a scissor platform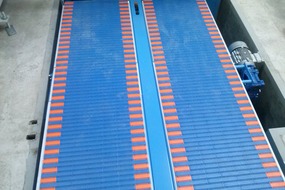 A special transport system for euro pallets and industrial pallets. The system was installed in a facility that manufactures paper for packaging and cardboard.
The system includes modular belt conveyors and a scissor lift.
One of the modular belt conveyors was installed on a scissor lift.
« powrót