2015. Transport system with modular conveyors and scissor lifts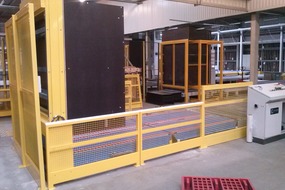 A system for transporting stable cardboard stacks. The system has two lines and was installed in a paper company for the manufacturer of packaging and cardboard.
The system includes modular belt conveyors and scissor lifts.
In both lines, one of the modular conveyors was installed on a scissor lift which may be operated both automatically and manually.
« powrót