2009. Pallet transport system with a robot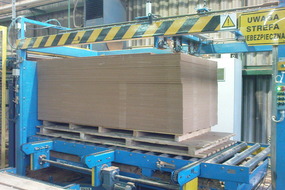 Another project of PROMAG S.A. An extended pallet transport system using several types of conveyors, palletising robots and scissor lifts.
Equipment shown in the pictures includes roller and chain conveyors, as well as timing belt conveyors used in this project. Additionally, there are industrial robots and scissor lifts to handle level differences in the system.
« powrót